---
Product Applications
Webster is a leading manufacturer of fuel oil pumps and valves for the oil heat industry. We manufacture a wide variety of pumps, regulating valves, oil safety valves, duplex pump sets, and supply pumps for residential, industrial and commercial burner applications.
---
Support Services
Comprehensive support options such as Webster's toll free helpline: 800-766-1233 and Field Personnel are available. Our pledge to you is when you buy Webster products, you buy total service. Webster is committed to reliable service of its products. We are ready to work with you to help solve your specific heating problem or pump needs.
---
Warranty Policy
Webster extends a limited warranty that products manufactured by Webster, under the "Webster" Trademark, shall be free from defects in materials and workmanship for a period of three years from the date of manufacture, or two years from the date of installation, whichever period expires first.
---

Webster Support Team
Make your selection from the drop-down list below if you are looking for support in or outside the U.S. Return Goods, Literature Request and Feedback Forms can also be acquired from the list below.
Capital City Tool, Inc.

219 Hahn Road, Frankfort, Ky. 40601

Tele:502.223.0025 or 800.766.1233 Fax:502-223-4629
Page Designed by: Curtis Zahalka
Created: 10/6/00 Last Update: 6/9/05 Legal Info
Problems regarding this Web Site should be directed to our Webmaster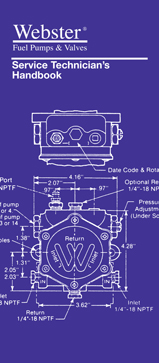 ISO9001
Certificate Number 2001/219